We help music brands and retailers increase website sales.
Is your website ready to increase sales?
Know what's working (or not working) on your website and get suggestions on how to improve it with our Free 5-Point Website Marketing Inspection.
How We Help Music Merchants Increase Website Sales
Discover
We take time to understand your business, products, and customers to ensure we design and deploy a solution that is unique to you.
Design
What we learn in the Discover process allows us to craft a customized marketing plan that complements your existing business process.
Deploy
This is where the hard work starts to pay off. Executing on the plan allows us to see the pieces come together and know what's working.
Deliver
Everything your team does is measured and analyzed so that we can be sure the strategy is having a positive impact on your growth.
People We've Partnered and Worked With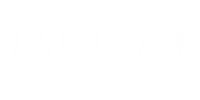 See how businesses like yours are growing with Octave
They listened to our needs and goals and stepped up to help build out our site in a way that positions us to scale our online marketing and content strategy as we build out more of our business operations.
– Nick, Eleven Music Business Career Center
Octave helped our organization improve its digital footprint and gain broader awareness among its membership. We really valued their team's attention to our goals, tireless work, and positivity.
– Curt, Madison Area Music Association
We are a small operation with limited time to spend on our website. Octave Media helped us get our site to where it needed to be. They built us a website that is clean and clearly communicates what our app does and how it can be used. Throughout the process they were great at communicating and very much exceeded our expectations with the site. I'd recommend Octave's services to any organization looking to communicate their product or message clearly and effectively.
– Joey, Signal Flow, Stage Plot and Input List App for Audio Engineers
Ready to explore how content marketing can improve your brand awareness and website sales? Contact us today.