Part of what makes us human here at Octave Marketing is that we like to share what we've learned on a regular basis so that our friends, family, leads, customers and colleagues can grow and develop together, both professionally and personally.
Similar to our friends at Moz who have their weekly Whiteboard Fridays with Rand Fishkin ("Wizard of Moz") or Tim Ferriss' 5-Bullet Friday, we thought it would be fun to pull together some of our regular go-to pieces, tips, tricks and quotes from the week.
The goal here is to produce our "Friday Finale" wrap-up every, well, Friday (doh). And remember to use the hashtag #FridayFinale if you decide to share what you've learned from our weekly posts.  Enjoy!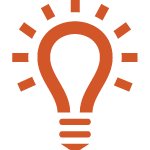 Top Reads
Why You Should Consider Syndicating Your Old Content And 5 Outlets That You Can Use – While we do our best to blog on a regular schedule that aligns with our marketing plans, we don't always hit up all the promotional channels and outlets we should (and who does, really?!).  This article gave us a good foundation "checklist" to use when syndicating the blogs we write to reach more people. YAY!
3 Awesome Things You Aren't Doing with HubSpot Workflows – If you're a HubSpot user, there's always something new to learn. Heck, we're still learning new things every day too! There will never be a way to know everything you can do with HubSpot and the best ways of doing it, but we can at least share the wealth, just like our friends at Impact did in this article.

Top Internal Marketing Accomplishment
6 Keys to Planning an Inbound Marketing Strategy – as part of our marketing efforts to bring our new Inbound GamePlan strategy product to the spotlight, we put together an ebook that shares the 6 key things to include when developing an inbound marketing strategy plan. Take a look, share it with your friends and let us know if you have any questions. It's also available via the call to action image at the bottom of this article (hint, hint).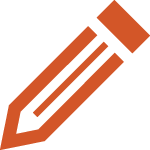 Latest Blog We Published
Inbound Marketing for Small Businesses: Does It Really Work? – As most of our clients in our early years were on the smaller side, it can be easy to think they are too small for something as complex as inbound marketing or content marketing. But what if we're wrong about that? Our article this week explores the different types of small business ventures and who may be a good fit after all for inbound.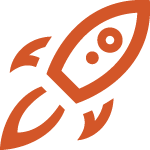 Top Event Attended
Forward Fest – Widen Chat – Widen Enterprises in Madison, Wisconsin hosts a monthly event called Widen Chats (formerly Marketing Tech Talk) where they bring in business owners and influencers to talk about different topics or share their story. Today's Widen Chat featured the father-son team who owns StoryFirst Media. They shared their love of storytelling with us by telling us their story. Imagine that. 🙂

Top Free Content Downloaded From Another Site
Basic Video Script Template from Impact – If you are just starting out in the world of video marketing, or are experienced but are looking for new tools and resources to help you out, Impact is where it's at!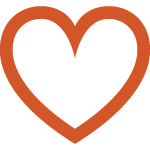 Top Reader of the Week Award…
…goes to you! Because you visited our blog, read our content and made our efforts of sharing knowledge and resources worth it all, you are the reason we keep doing what we do.
YOU are awesome! Have a great weekend!