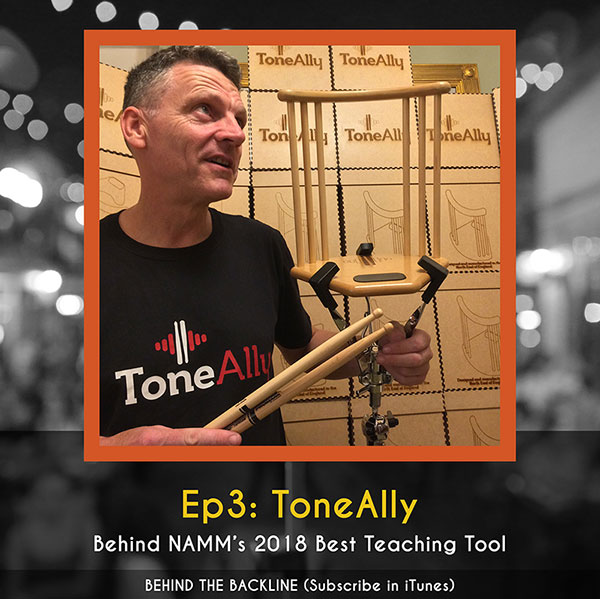 ToneAlly – Behind NAMM's 2018 Best Teaching Tool
Episode 3 of Behind the Backline
ToneAlly – Behind NAMM's 2018 Best Teaching Tool
Show Notes
What's it like to come up with an idea for a drum teaching tool just a few short years ago and then be named the Best Teaching Tool in 2018 at the NAMM Show?
Tony McNally, popular drummer, inventor and founder of ToneAlly, joins us from his studio in the UK to share:
his story of how he came up with the idea
the success he's had with it so far
the feedback and testimonials he's received from some of drumming's major players
the experiences he had at NAMM
how it's been bringing the product to the international stage
As you'll hear in the episode, we didn't have the YouTube channel ready for promotion, so for those who want to see the product in action, here's their official YouTube page. 🙂
You can learn more about Tony at https://www.toneally.co.uk/about-me
Facebook: https://www.facebook.com/toneallys/
Congratulations to ToneAlly for being named "Best Percussion Teaching Tool of 2018" by the National Association of Music Merchants (NAMM)! This is an especially huge honor considering this is the first time the product was present at the annual Winter NAMM show in Anaheim, California this past January.