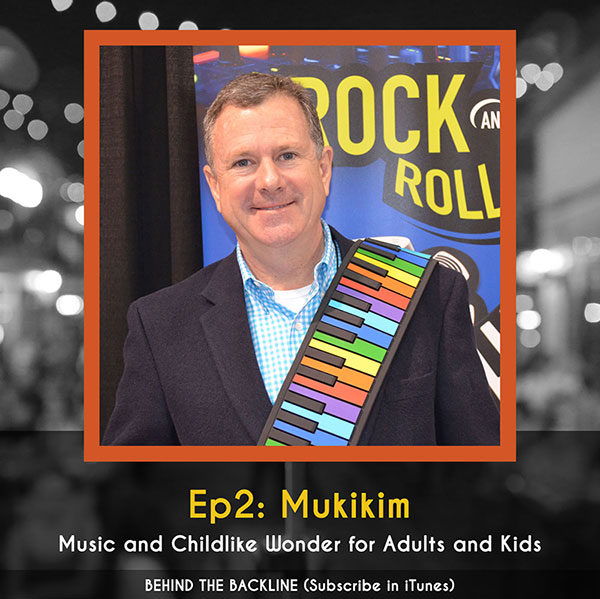 Mukikim – Music and Childlike Wonder for Adults and Kids
Episode 2 of Behind the Backline
Robert Sheets Talks About Mukikim's Story and How They Brought a Line of Instruments to Market That's a Good Fit For Children 6 and Up (Adults Too!)
Show Notes
Are you a parent looking to get your kids started on piano or drums but either can't afford to purchase yet or don't want to purchase one yet due to size and volume? Or are you a music industry veteran looking for a fast, convenient and affordable piano or drum option to take on the road with you?
Mukikim, a toy brand based out of Milwaukee, Wisconsin, has released a line of portable tabletop musical instrument products called "Rock and Roll It!" that allows you to do just that: rock out during your practice time and roll it up when you're done!
Robert Sheets from Mukikim joins us to discuss what the products are, who they are for, and the inspiration behind why they created them. He also fills us in how how to pronounce the name of the company and explains where the name came from too!
To learn more about the Rock and Roll It products, along with all of the company's products, go to http://www.mukikim.com/rock-and-roll-it.html
You can find Mukikim on Facebook: https://www.facebook.com/mukikimtoys/