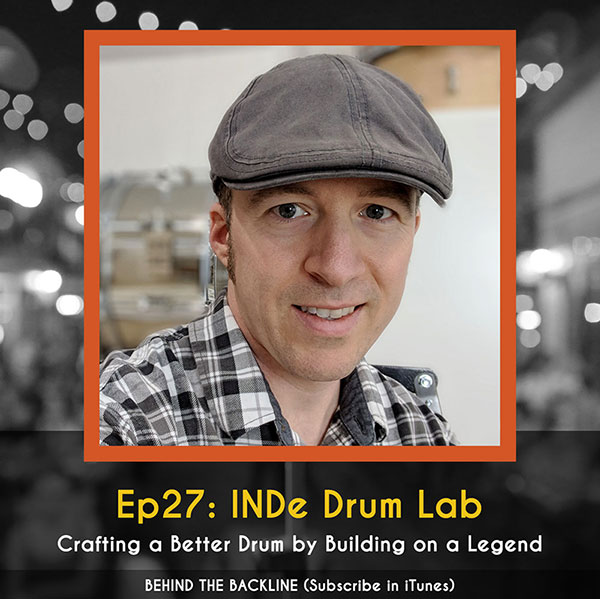 INDe Drum Lab – Crafting a Better Drum by Building on a Legend
Episode 27 of Behind the Backline
INDeDrum Lab – Crafting a Better Drum by Building on a Legend
Show Notes
How do you make Trey Gray, the drummer from Faith Hill, Brooks & Dunn, Reba McEntire and Jewel, drop his jaw? All it takes is three simple steps:
Work for a legendary drum brand for 5 years
Observe and see where their process could stand to make improvements
Start your own drum brand to make those changes happen
Easy right? 🙂
Humble Beginnings
Independent Drum Lab, or INDeDrum Lab, was started exactly in that way three years ago. Using his engineering background and his experience while working with one of the most legendary drum brands in existence, founder Josh Allen was able to bring together a better way of designing and constructing drums, resulting in a more superior sound, higher quality materials and happier drummers.
About Our Guest
Josh Allen, Founder of Independent Drum Lab, joins us in this episode to share his story of his engineering background, how he worked and learned alongside the great team at Ludwig, and why he decided to take his new knowledge, ideas and ambitions and start his own drum manufacturing business.