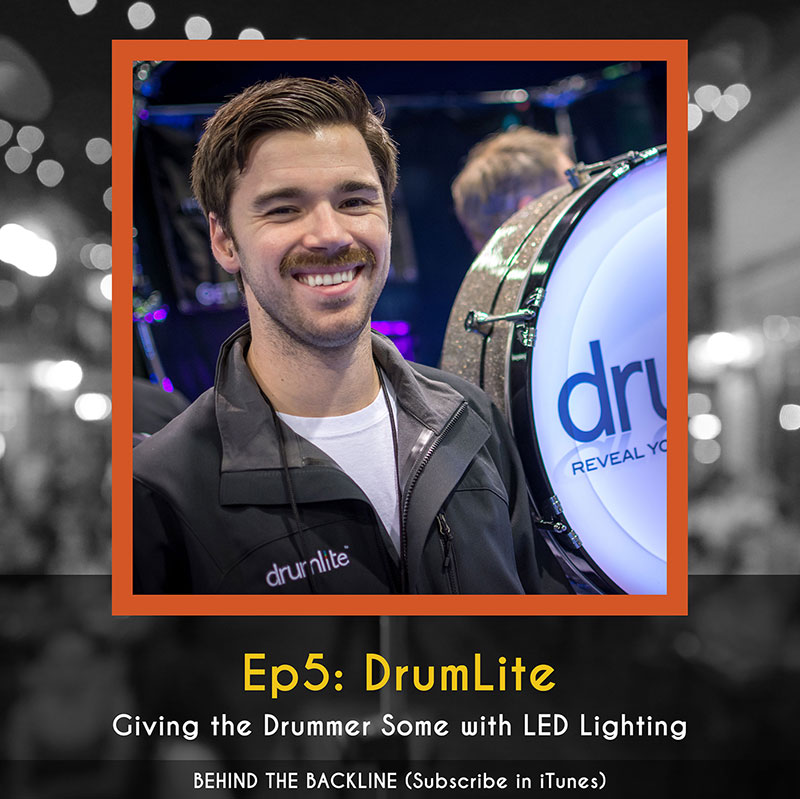 DrumLite – Giving the Drummer Some With LED Lighting
Episode 5 of Behind the Backline
DrumLite – Giving the Drummer Some With LED Lighting
Show Notes
Drum solos and stick twirling are so last year! Drummers need to continuously find new ways to stand out, demonstrate their worth, and get their share of the love from fans. So what's a poor drummer to do?
Light 'em up! (without starting on fire!)
Jeff Sevaldson, co-founder of DrumLite, joins us in this episode to tell the story of how they started in their college dorm room (move over Facebook!), why everyone from local drummers to national acts love their products, and what they've learned and conquered over the years through continuous development and manufacturing trial and error that has made DrumLite a world class brand among percussionists.
Are you a Drum Company Looking to Grow Your Revenue?