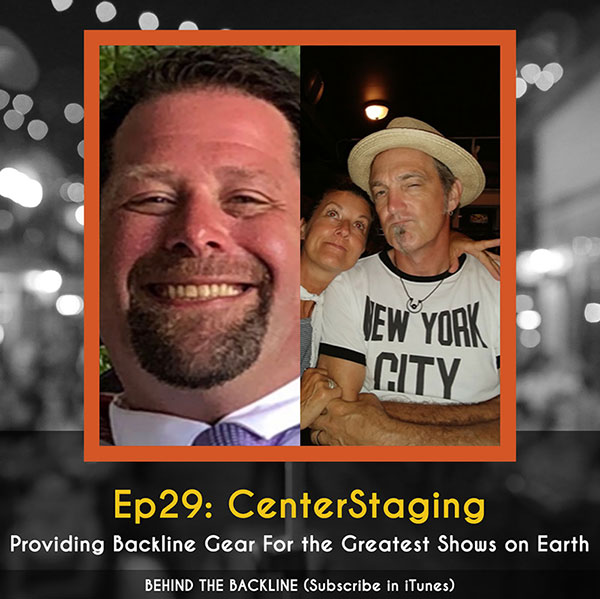 CenterStaging – Providing Backline Gear For the Greatest Shows on Earth

Episode 29 of Behind the Backline
CenterStaging – Providing Backline Gear For the Greatest Shows on Earth
Show Notes
For most of us, we will never be directly involved with the production of a major television production. Sad but true. But that doesn't mean we can't hear the stories from someone who is and use our imagination to transport ourselves to those stages, right?
While most every day people probably haven't heard of CenterStaging, there's a pretty good chance that the majority of them have seen their work and gear.
The Greatest Support on Earth
Based out of Los Angeles, with a more recently opened location in New York, CenterStaging is one of the industry's premier rehearsal and backline facility. Known for their state-of-the-art studios and extensive collection of musical instruments, CenterStaging's backline gear is practically famous on its own, having been used on just about every major television show, including the GRAMMY Awards, Academy Awards, MDA Telethon, Billboard Music Awards, American Music Awards, several Presidential Inaugurations, the Olympics, American Idol, Dancing With The Stars, The Voice, Jimmy Kimmel, and many, many more.
Rooted in the Classics
As you'll learn during our discussion in this episode, CenterStaging got its start in the 1970's, paving its way with early variety and music shows, including Solid Gold, Soul Train, Midnight Special and American Bandstand.
East Coast Expansion
In May of 2017, The LA-based company expanded its footprint by opening CenterStaging New York to provide stages and studios access at the highest levels of service and an extensive array of backline inventory to the east coast.
About Our Guests
Joe Muller, Business Manager for the New York location, and Jim Whitfield, who works as part of the show department in the New York location, join us in this episode to talk about the story of how CenterStaging came to be, what it's like to work with their clientele, and what they are doing that makes their brand a staple in the production industry.