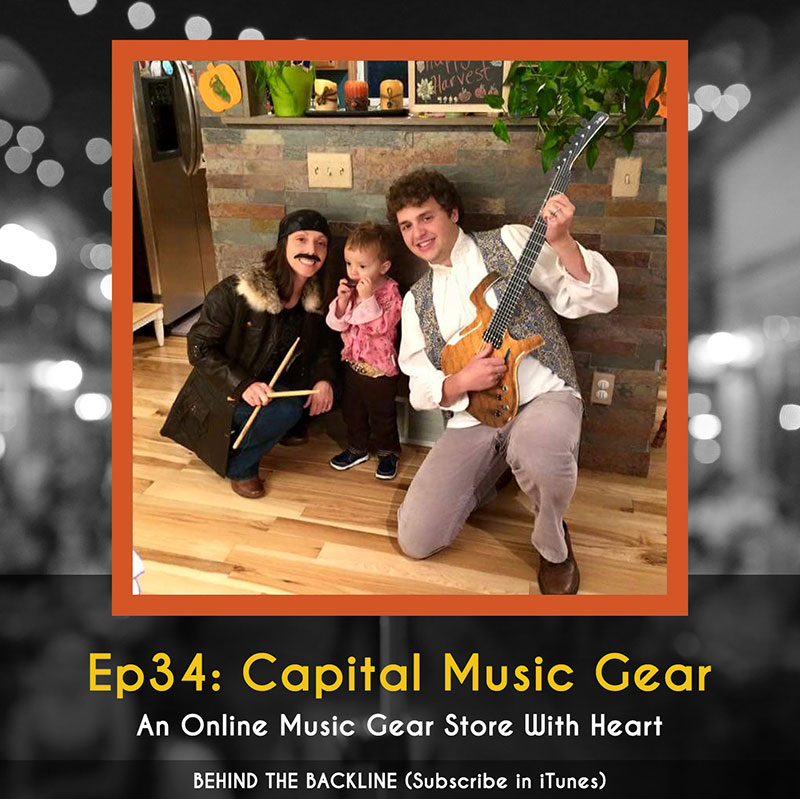 Capital Music Gear – An Online Music Gear Store With Heart

Episode 34 of Behind the Backline
Capital Music Gear – An Online Music Gear Store With Heart

Show Notes
Let's face it: online retail store options are pretty cut and dry. Predictable discounts and sales. The same standard website design and layout. The same old shopping cart experience (unless you're Amazon). And most online music gear stores aren't much different.
But there's one online store that hopes to change all that. Less than a year old, Capital Music Gear is hoping to bring a couple of unique and welcome disrupting features to the online music store: heart and help. Let me explain.
Heart
Capital Music Gear (CMG) is built with nonprofit music organizations in mind. Every sale on their site gives 1% to the music non-profit of your choice, assuming that organization is registered with CMG and listed on their site's checkout process as an option.
You also have the option to write-in a non-profit you think should benefit and CMG will attempt to reach out and connect with that organization. Last, if you don't have a preference, you can let CMG decide which nonprofit your 1% gift goes to.
Help
While most online music gear stores carry mostly major brands, CMG goes one step farther. Sure they carry some big names too, but they have a secondary mission to carry more of the smaller brands on the market, both nationally and internationally available or manufactured.
One example is Flattley Guitar Pedals from the UK. Paul Flattley, when we interviewed him in Episode #16 of Behind the Backline, mentioned he was looking for a way to break into the US market. Through our mutual connections, Behind the Backline was able to connect Paul and Cory to get Flattley's Pedals into the US.
A music store that helps smaller brands grow sales and create awareness: how cool is that?! 🙂
Customers First
As a customer, your activity doesn't go unnoticed either. For every review you leave, CMG will give you a 10-15% discount on your next order, depending on the type of review you leave (video or written). Who gives you discounts for reviewing right on their store? That might be an industry (or global?) first!
You can learn more on their Discounts for Feedback page.
About Our Guest
Cory Borgen, owner and founder of CapitalMusicGear.com, joins us in this episode to share with us his background in music, his career experience in retail, how that transitioned over to e-commence, what is first NAMM experience was like (especially meeting one of his guitar heroes, Brian Wampler: Episode #12!), and what it was like to finally be able to merge his love of music and the industry with his expertise in retail and online commerce.